While some drivers wash their means every day with the best car wash soap, others just wash when they recognize a few strange scratches on their cars and you can't but wash it when seeing it seems to tell to "please wash me immediately" (there are too much mud, dust, and pollen on the exterior of the car). The purpose of washing is to protect it away bad conditions. That means you maintain its appearance and protect its resale or trade-in value.
It's really important to wash your car as this protect it away contaminants such as airborne pollutants, salt, bug guts, tree sap, pollen, dirt, and dust. According to car & auto detailing experts, you ought to wash your car once a week for preventing successfully contaminants from causing damage your finish & paint. Don't worry that it is too expensive to wash your car weekly because now there has been an increasing number of commercial car washes offering you an unlimited wash deal with an affordable fee every month.
However, in case you don't get enough time for washing your vehicle weekly or you get a limited budget, you can apply the following guidelines to know how often you should wash your car:
Consider the question below to know detail:
Where do you live? Are you living in a city with many pigeons? Is there much dust? Do you live near to industrial places, an area with several insects & bugs, construction sites, regions with many trees or oceans?
Distance & frequency of your drive:
What does your route for working every day like? You need to know this because the more your car is used, the more it is exposed to bugs, mud, dust, and dirt as well as other environmental threats to your finish & paints.
Which type of weather is your vehicle exposed to on a basis every day: salt, heavy winds, snow, cold, heat, sun and heavy rains? Is there acid rain?
Is your car stored in a closed garage? And is it parked in the driveway? Do you park your car or truck under trees? Is your car kept parked on the street?
The appearance of your car:
Do you like your vehicle looking showroom shiny? Do you love driving a clean car? Do you take proud of driving a well-kept means?
When to consider washing your vehicle every week:
Disgusting is just one of features of bug splatter. In terms of disadvantages for your car, it damages by means of bonding to the finish & paint. If you allow splattered bug to remain too long on your car's exterior, it is very difficult to get rid of it without chipping the paint. In a word, it is extremely important to wash your car as little as once a week during "bug splatter season".
If you let bird droppings on the exterior of your car during months of summer until it dries up & hardens, it may cause etching & damage the paint. The longer bird dropping remains, the more serious the automotive paint is damaged. Therefore, it is quite important to get rid of them quickly for avoiding long-term damage.
In case you park frequently under a tree or live in a highly wooded place, it is very easy for your car to get tree sap on it. These are able to corrode your vehicle & etch through the finish of paint which leads to staining & discoloring. Especially, heat can accelerate this damaging process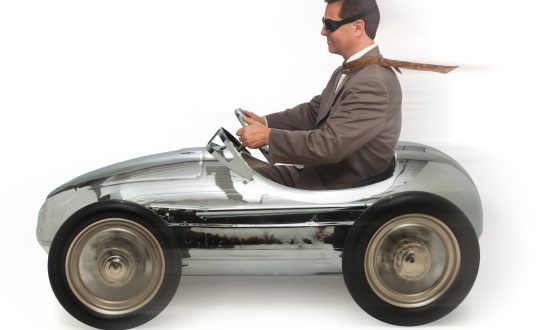 In the event of your significant driving distance during your commute every day, your car can be damaged by environmental contaminants such as bugs & air pollutants, gravel, pollen, dust, and dirt. To prevent these, you should consider a maintenance step – daily washing.
All of the damages above are accelerated by heat. Even excessive exposure to heat & the sun may melt your car's wax protection which reduces the protection between automotive paint & contaminants.
In case you live in a place with much rain, moisture will trap contaminants on your car's exterior & promote rusting.
You have to be aware that in urban areas, there are a lot of air pollution which caused by industrial construction, factories as well as other air-borne contaminants. All create the demand of extra washing. After a good rain, perhaps you don't feel compelled for washing but don't think that rain can wash away all contaminants on your vehicle just as an acid rain will cause a more damage.
Careyourcars.com – a website with easy tips to help you Care Your Car. As you see, this is at simple sight: To become a reliable resource where all of you can join and learn how to care your cars; You can find here Best Products, which are needed for your cars…