Multimeters are an essential tool when it comes to electrical troubleshooting tasks, testing, repairing, and installing electrical appliances. If you're looking for the best electrical multimeter, please visit here for more useful information.
In this article, we'll introduce an overview of a multimeter. We'll talk about their functions, from the most common uses to the less used ones, and how to get the readings properly and safely.
DC voltage
This is used for testing batteries, checking the voltage at a particular part of a circuit, and everything in between. This is one of the most commonly used features of a multimeter. There are various ways DC voltage can be displayed on a multimeter. However, typically, it's DCV or VCD.
Scale – Most multimeters allow you to choose different choices of scales. A typical multimeter might contain these scales: 1000, 200, 20, 2000m, 200m. Whatever scale you select will be read up to the selected voltage. For example, a 20V scale reads from -20V to 20V. The selected scale will have to cover the voltage range you're using. Scales of lower values offer a higher level of accuracy.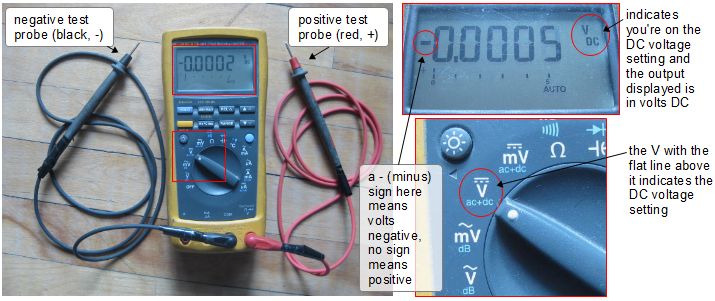 For instance, you should use the 2000m scale to test a 1.5V AA battery as the maximum of this scale is 2000 or 2V. Or when testing a 9V PP3 battery, the ideal scale would be the 20 scale because it can read up to 20V.
Polarity – Normally, this won't be the biggest problem with DC voltage.
Resistance
This function is actually very useful. Usually, the resistance scale of a multimeter is used to check continuity (if the multimeter is equipped with that function) or to check the value of a resistor.
Select a scale – Just like DC voltage, whatever resistance scale you select will have an effect on how accurate the readings will turn out to be. The scale that you select will read from 0omh to the selected value. The same rules applied as when you choose the DC voltage scale.
AC voltage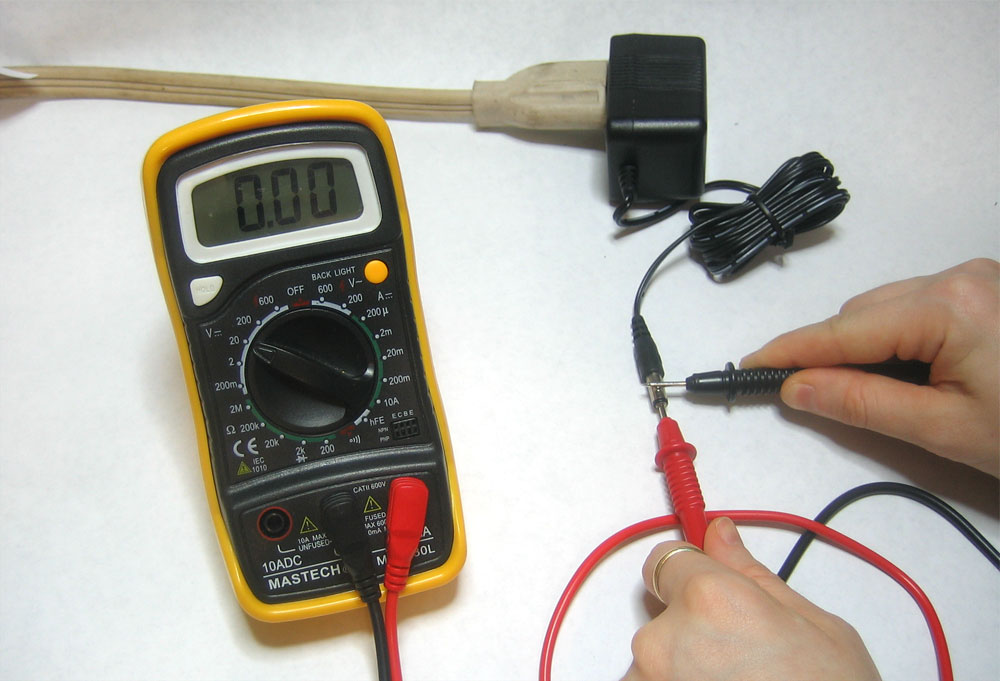 This is a function used to test mains electrical supplies and equipment. Keep in mind that you need to be really cautious. This is because mains electricity can lead to death. So, when testing mains, don't ever touch any of the metal parts. Don't ever use a multimeter or test leads that present signs of damage.
Compared to testing DC voltage, testing AC voltage is quite similar. Depending on the location that you are, the polarity changes 50/60 times per second so AC polarity is not an issue. AC voltage is indicated by a wavy line, the letters AVC or AC.
Select the right scale – Typically, there are two scales at most for AC on a multimeter. The same with previous settings, you choose the maximum value when selecting the right scale.
You should choose a value over 250V for power between 220V & 240V like UK power. For power between 110V & 120V, you should choose a value over 130V.
Current
Instead of being in parallel with the equipment, when measuring current, the multimeter has to be in series with it. So what you do is to break into the circuit with a set of crocodile clip leads.
Most of lower to mid range multimeters can only test current on DC. Some multimeters of higher end might be featured with AC current. Current is indicated by the letters DCA or only letter A. You none of those is displayed, look for numbers followed by mA or A. Chances are, they are a current scale.
Keep in mind the current will be fused when measure current, and one of the two connectors is likely to be fused at a higher rating than the other connector. For higher accuracy, use the connection with the lower rating if you have a rough idea of the current rating. If you don't, start off with the connection with the higher rating.
Select the right scale – If the reading is 0 or below the lower fuse's stated value, swap back the red lead and reduce the scale till you receive a useful reading.
hFE
This function is not common and is used to test transistors. hFE is the rating of the transistor's current gain. When using a multimeter to test the hFE value, you'll need to have a PNP or NPN transistor. There are 3 different pins C, B, E standing for Collector, Base, and Emitter respectively. There are holes in the round test sockets, put those pins into them. You'll know which hole to put a certain pin as they're all labelled. The readings will be displayed once you switching the multimeter on.
Frequency
The value of frequency will be displayed in Hz. Some multimeters are equipped with this feature, which can be relatively handy when working with radio circuits, oscillators, and timers.
Sometimes, the miltimeter displays frequency with a square wave symbol. Some others include a square wave generator. Because of the differences, it's best to study the multimeter instructions.
Diode or Audible continuity
The diode tester is used to work out the polarity of a diode.
Some multineters are equipped with this function. Audible continuity is indicated by a series of curved lines. This function can come in handy when testing tracks on circuit boards to see if there is connection. If there is connection, there will be a beep, if not, there is no connection.
Jason L.Trevino is a mechanical expert, founder of zoniv.com. He's interested in sharing tips, tricks and product reviews. By reading his top reviews, customers can easily choose the best and most suitable products for them.